In the world of e-commerce, cargo shipping is an important pillar of every sales transaction. The safe delivery of the product you like and buy online to your address is an indispensable part of your shopping experience. At this point, the smooth operation of cargo processes and customer satisfaction are of great importance. Because the delivery of the purchased product in the way you want and on time positively affects your shopping experience.
Cargo processes are one of the most important steps of e-commerce. This step comes into play from the moment a product is selected and ordered over the Internet. The product is transferred from the seller to the carrier company and delivered to the customer via cargo. However, it should be noted that this process doesn'tt only involve the physical transfer of a product. It is also critical that the product is packaged reliably, the address information is transferred correctly and reaches the customer accurately.
There are some important steps and points to be considered for the successful management of the cargo process in e-commerce. By being aware of these steps and points, you can offer your customers the best shopping experience and increase the reputation of your brand. In this article, we will discuss in detail what you need to know about cargo and shipments in e-commerce!
Cargo Shipping in E-Commerce: Practical Steps
Cargo shipping in e-commerce is one of the basic steps for online businesses to create a successful delivery strategy. Let's examine how to send cargo in e-commerce with details.
1. Cargo company selection
There are some important points you should pay attention for a successful cargo shipment in the e-commerce world. These steps positively affect both of your operational processes and customer satisfaction.
Acting carefully when choosing the cargo company to work with is one of the most critical steps when sending cargo in e-commerce. Which cargo company you work with has great importance for the smooth operation of your delivery processes. Shipping fees per desi can affect the costs arising from your choice of cargo company and reduce your profitability. Therefore, you should consider certain criteria when choosing a cargo company.
Factors such as cargo fees, number of branches, additional services offered, estimated delivery interval and insured shipping option are the key points in choosing the right cargo company. If you want to provide a professional delivery service, you should carefully evaluate these factors. Thus, you can both offer your customers a reliable delivery experience and keep your costs under control.
When choosing a cargo company in e-commerce, you can also benefit from the advantages of making a cargo agreement. With a cargo agreement, you can get more affordable prices by committing to a certain amount of shipping and offer discounted prices to customers. Comparing the terms of different cargo companies and making the most suitable deal can provide long-term economic advantages. When making a cargo agreement, you should evaluate factors such as pricing, speed, conditions and corporate image of companies.
Cargo shipping, which is an integral part of e-commerce marketing processes, is essential for increasing customer satisfaction and managing a successful business. For this reason, choosing a cargo company and making a cargo agreement are the steps you should definitely consider for the smooth and efficient progress of your e-commerce business.
2- Cargo shipping charges
Effective planning and management of shipping charges can both increase business profitability and customer satisfaction. E-commerce cargo shipping charges are determined by factors such as return receipt fees, product descriptions and per-shipment charges. Therefore, it is important for businesses to manage cargo shipping charges correctly for a successful e-commerce operation. When we examine the details, we see that the costs arising from the calculations of cargo shipping charges include many factors, from how to reflect them to the customer to desi calculations. Handling these factors correctly plays a critical role in both optimising operating costs and maintaining customer satisfaction.
3- Free shipping option
Customers may not want to pay extra shipping charges while shopping. For this reason, e-commerce companies offering free shipping options can make the shopping experience more attractive. This strategy can both incentivise consumers by offering free shipping and positively affect business profitability by increasing sales. The free shipping option can usually be valid over a certain shopping amount or can be offered for all products. In this way, while offering a more attractive shopping experience to customers, the business can also stand out in competitive conditions and increase customer loyalty.
What are the ways to improve shipping service in e-commerce?
In the world of e-commerce, customer experience is one of the key factors that determine success. Especially, the shipping process can significantly affect your interaction with your customers. Delivering products to customers safely and quickly can increase the reliability of your brand. There are some tips to improve customer experience in the shipping process.
Careful packaging of the products provides both an aesthetically pleasing experience and prevents damage to the products.
Transparently determining shipping charges and clearly communicating them to customers creates trust. It is also important to provide convenience to customers by making the cargo tracking process simple and fast.
Providing clear information about delivery dates and informing customers at the time of delivery can increase customer satisfaction.
All these steps can positively affect the customer experience by improving the cargo service in e-commerce.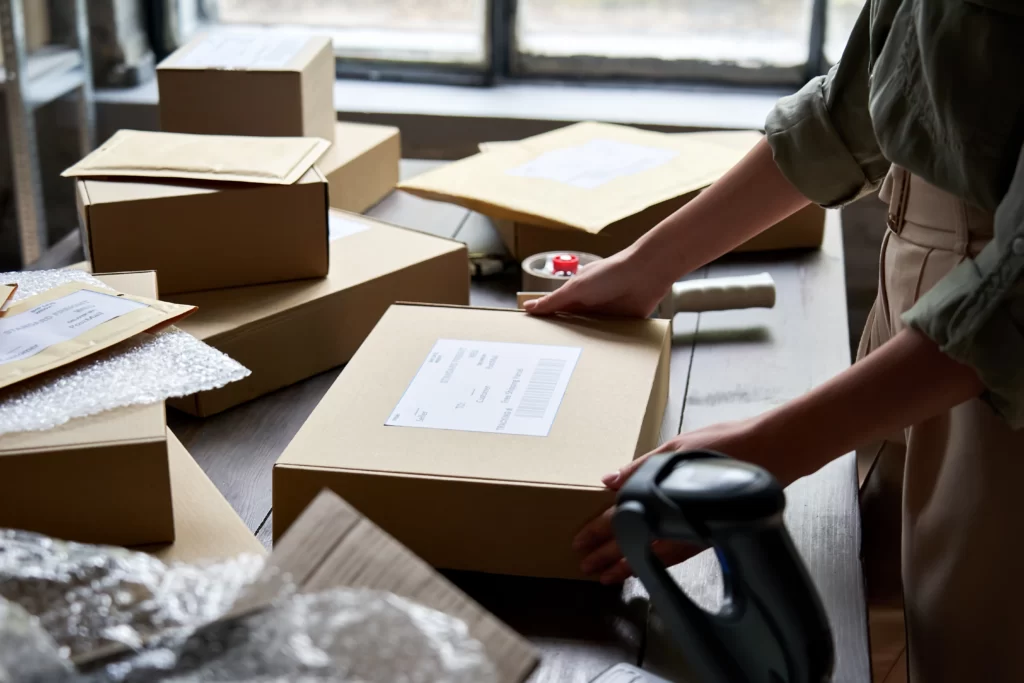 Why is cargo integration important in e-commerce?
In the world of e-commerce, successful cargo management is critical to speed up business processes and increase customer satisfaction. At this point, e-commerce cargo integrations stand out as powerful tools that enable businesses to make their cargo processes efficient and automated.
Thanks to shipping integrations, order shipment information and cargo barcodes are created automatically, thus reducing the time and error risk caused by manual processes. These integrations also facilitate order tracking, providing customers with up-to-date information and making the delivery process transparent. Especially for e-commerce websites with heavy order traffic, cargo integration saves a lot of time and labour. In this way, businesses can offer faster and more reliable delivery to their customers and increase operational efficiency.
Thanks to fiPlatform's cargo integration solutions that allow you to track cargo in both local and international deliveries and monitor the instant status of your orders, you can facilitate your business processes, increase customer experience and gain competitive advantage. Contact us to get detailed information and discover our cargo integrations!